Demand for homes is projected to be three and half times greater than supply in the next 12 months.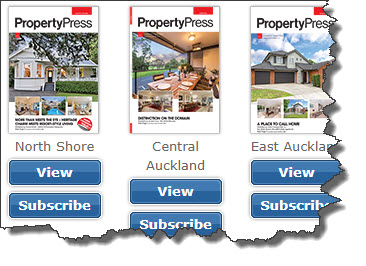 The gap between those who say are will "definitely sell" dwellings and those who will "definitely buy" is the largest since tracking started in October 2010 in exclusive Horizon Research market forecasting for Property Press.
Some 2.5% of dwelling owners say they will definitely sell in the next 12 months.
However, 8.9% of respondents to a nationwide survey say they will definitely buy.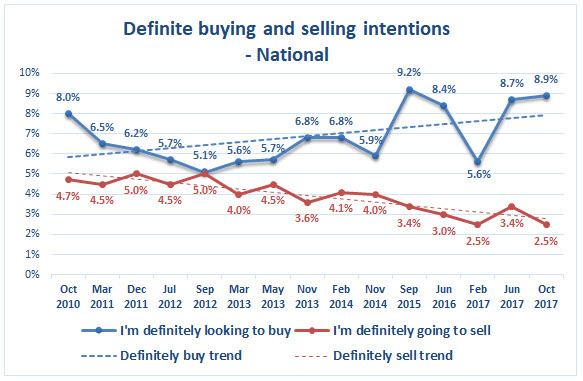 This lifts the national dwelling buying intention back to 2015 and 2016 levels.
Definite supply is decreasing at about the same rate as definite demand is increasing.
Current definite supply is only 28% of demand (assuming one property is offered for sale for each respondent who is "definitely going to sell" and each "definite" buyer represents one individual property).
The national demand estimate for the next 12 months is 139,800 dwellings - up from 88,800 in February 2017.
100,500 dwellings short
The gap between numbers of definite buyers and sellers is equivalent to a national nett shortage of around 100,500 dwellings to meet demand from those definitely intending to buy.
This up from 48,700 reported in February 2017 and 84,800 in June 2016.
Auckland gap largest – 46,500 dwellings
Despite a lift in intended supply in Auckland the demand gap there is now also the largest since these measures began in 2010 - caused by a significant lift in definite buying intention.
Estimated undersupply in Auckland is 46,400 dwellings – up from 23,200 in February 2017 and above June 2016's estimated 41,200 dwelling shortfall.
The total Auckland gap represents 46% of the national undersupply. 99.5% of the Auckland gap is in the areas covered by Property Press.
Future buying and selling
Nationally, 70% of those looking to buy a dwelling were looking to buy one to live in. Only in Auckland was this below average: 61% of potential Auckland buyers were looking for their own home – down from 74% in February 2017.
Waikato areas other than Hamilton and Christchurch were the strongest areas of interest for respondents looking to buy an investment/rental property, just exceeding the Auckland central isthmus area.
Results are from a nationwide October 2017 Horizon Research survey of 1,865 adults representing the New Zealand population 18+. At a 95% confidence level, the maximum margin of error is +/- 2.2% overall.